Giving Back to Our Future :)
Sept 25th - Jan 1st
As some of you already know, I am a BIG supporter of my son's Elementary school, as well as the education of our children, at any school, and, in honor of that support I am SUPER excited to offer this end of the year special promotion.....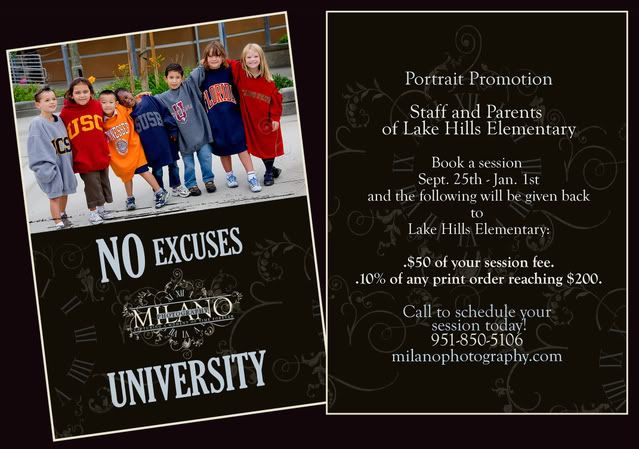 Whoooo Hooooo!!!
$50 of your session fee will go back to Lake Hills Elementary AND 
10% of any print order reaching $200
Once again, HUGE thanks to the staff of Lake Hills, and to all teacher's out there all over...you have a HUGE job in forming our futures.
I am always happy to help in giving back, so if your school may be interested, please feel free to give me a call.